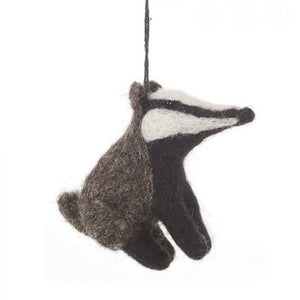 Bertie is the perfect addition to any woodland scene. Plus his long, stripy nose will snaffle out lunch for you in no time as he scampers around under the leaves!
-100% fairtrade, this project pays fair wages & supports women's independence
-Hanging Decoration
-Dimensions: 11cm x 8cm
-Material: 100% wool
-Suitable from: 3 years
-Handmade by traditional needle felting/wet felting techniques.