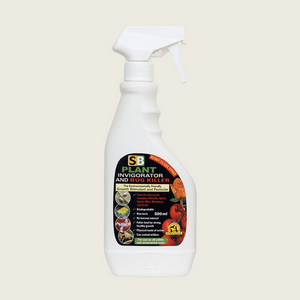 SB Plant Invigorator is an environmentally friendly 3 in 1 pesticide, mildewcide and foliar nutrient feed that is bio-degradable and non-toxic.
An environmentally friendly pesticide and foliar feed, for use on all edible and ornamental plants. It is designed to bring plants to full health and vigour.
Widely used by professional growers.
Controls plant pests including whitefly, aphid and mealybug.
To maximise effectiveness ensure product is applied thoroughly to upper and lower leaf surfaces on a weekly basis.