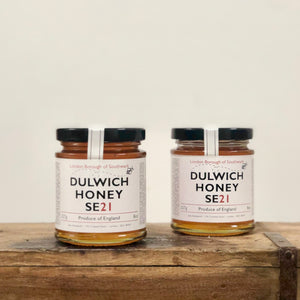 London honey is unique, its the huge variety of flowers and trees that makes it so special. Honey from different parts of London even tastes different!
The Good Bee Company London look after our hives in our Brixton Hill garden along with other hives in West Norwood, Dulwich and Herne Hill.
8oz of raw natural honey with nothing added
Just as the bees made it!
Made by the nice bees in Dulwich!