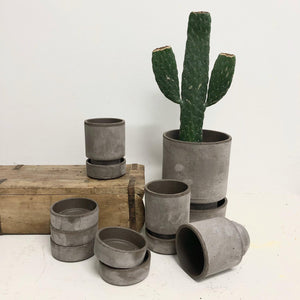 We love Berg pots!
Handmade since 1942 -  Berg pots are designed in Copenhagen and made in a small village in Tuscany. Their pots are both beautiful and strong - made from premium clay. They are all supplied with a saucer and can be used indoors or outside, which makes them highly versatile.
The Hoff pot is their latest addition to the range with a very minimal modern look.
The pots patinas will improve with age, and live on from one generation to the next.
Proper drainage in the pots gives plants room to breathe, and the superior clay holds in the moisture they need.
Pot size choose between - 8cm or 14cm diameter