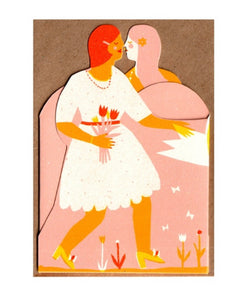 Celebrate the love between two gorgeous girls with this wonderful concertina card.
Fold out to display your message in the big heart!
-Printed on high quality thick card (made from sustainable paper stock) -Folded size: 10cm x 15cm, opened size: 30cm x 10cm.
-Card comes with a kraft envelope

Designed by Louise Lockhart and produced in the UK.